CITY/COUNTY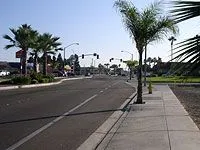 City of Oceanside
Street Lights on Mission Ave. between I-5 and Mesa Drive.
Lighting design on the street plans were provided by
Leading Edge Consulting Engineers
in AutoCAD format. Lighting design included the location of pull boxes, hand holds, conduits, wiring. We provided a list of materials needed to complete the lighting project. Field investigated to review visible existing conditions. We provided specification for our design.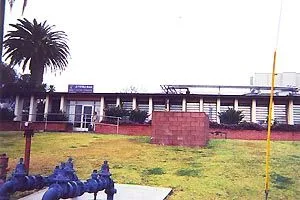 County of San Diego
Supplement HVAC for Juvenile Hall units 1000, 1200 and 1400.
LECE designed and installed supplemental HVAC system for 3 housing units to augment existing HVAC. Systems were to be compatible with existing mechanical, electrical and temperature control systems. Work included structural engineering verification of existing roof structure and modifications to accommodate weight of new rooftop equipment. Work also included temperature control system, electrical, duct detectors and tie-in to existing fire alarm system, all electrical service, unistrut piping support system, pipe insulating and insulation at support points to match existing.
Grantville AHU
Performed load calculations per HVAC zone. Designed computer room to have its own independent air conditioning. We combined small zones such as lunch rooms into one larger zone to comply with owner requirements and went on one site visit.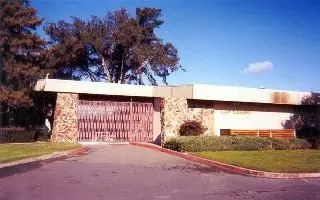 San Diego County Public Law Library,
North County Branch
Vista, CA
Mechanical Design:
Heating and cooling load analysis. Replacing and rezoning of mechanical equipment. New duct sizing and layout.
---
MILITARY
Boiler Renovation, NAS Miramar
Navy Public Works Center, NAS Miramar
Replacement of existing low efficiency boiler with higher capacity/efficiency boiler.
Steam Distribution System
Navy Public Works Center
Study of existing steam distribution system at North Island Navel facility. Investigation of existing steam man-holes & steam-traps & created AutoCAD drawings of as-build steam Distribution.
Navy Public Works
San Diego, CA
Navy station: design and construction drawings to replace swimming pool filters, surge tank, and circulating tank to collect gutter water.